Mold laser welding machine is mainly use in mold & plastic industry, which adopts laser high energy focusing to effectively process some tiny broken parts of mold.
Description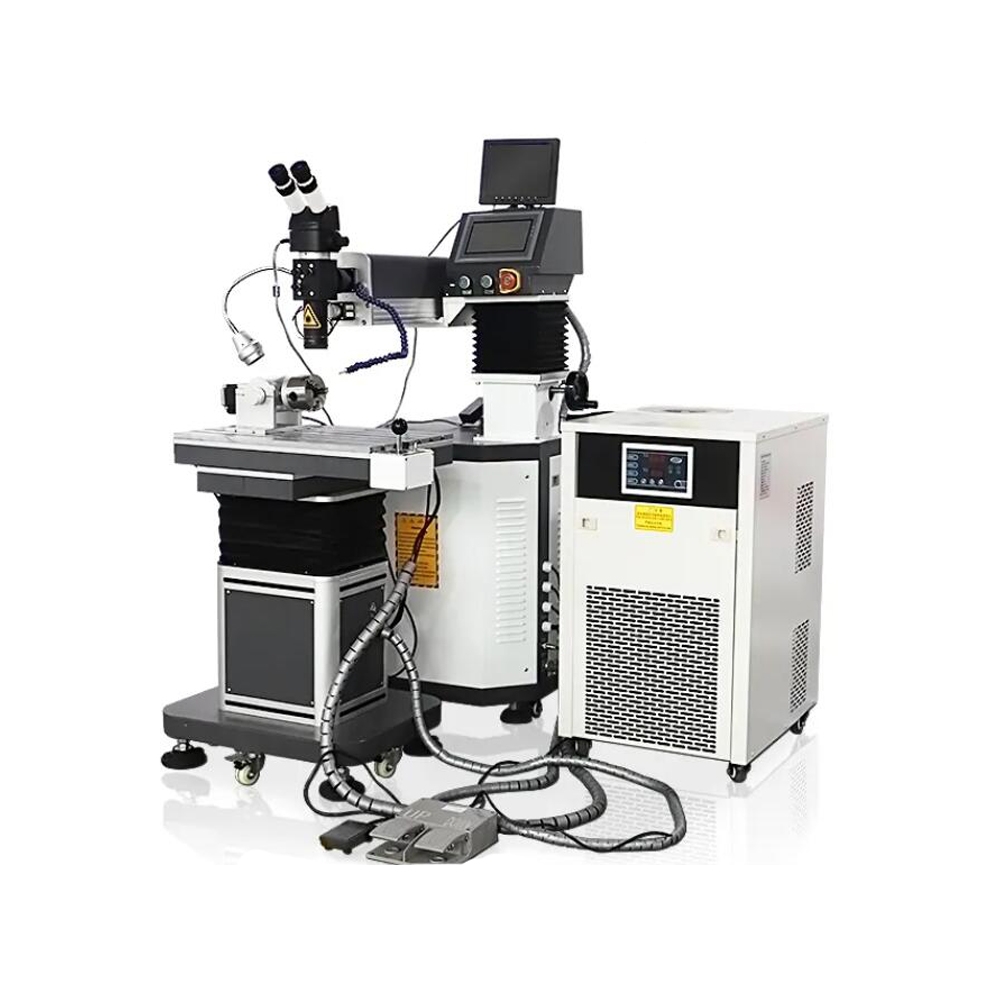 Introduction:
This welder was specially designed for mould industry and mainly used for repairing precision molds, such as mould of digital products, mobile phone, toy, automobile and motorcycle. By applying suitable soldering wires, it is possible to fill the crack or blowholes and reuse the mould which saves production cost and improves working efficiency significantly. General laser mould welder also can be used in metal sheet stitching welding, pipe/ tube conjunction welding, and manufacturing of sensor, level switch and fine auto parts, etc.


Features:
*Imported ceramic condenser cavity, corrosion resistance, high temperature resistance and Chamber life(8-10), Xenon lamp life of more than 8 million times.
*The world's most advanced automated blackout systems, eliminating time on eye irritation.
*10X microscope, cross hair indicates, and uses high-speed liquid crystal light valve light automatically. Pace with laser output of the shielding gas, ensure that solder joint appearance, oxidation of solder will not change color.
*7-inch LED screen, able to switch in Chinese and English freely pace with the international market.

Parameters:
Model

IT-MW200

IT-MW300

IT-MW400

IT-MW500

MAX. Output Power

200 Watts

300 Watts

400 Watts

500 Watts

Laser Type

Nd3+: YAG

Wavelength
1064 nm

Max Single Pulse Energy
100J

110J

120J


140J

Xenon Lamp

Single Xenon Lamp

Single Xenon Lamp

Dual Xenon Lamps

Dual Xenon Lamps

Laser Cavity

Ceramic Cavity

Ceramic Cavity

Metal Cavity

Metal Cavity

MAX. Pulse Frequency

≤30Hz

≤30Hz

≤40Hz

≤50Hz

Peak Power

8KW

12KW

18KW

24KW

Pulse Width

0.1-6ms

0.1-6ms

0.1-8ms

0.1-10ms

Welding Depth
0.1mm-1.5mm


0.1mm-2mm

0.1mm-2.5mm

0.1mm-3mm

Focal Diameter

0.3-3.0mm

Cooling system

External water cooling

Vision system

10X Stereo microscope + CCD Camera Display (optional)

Worktable

X :200mm,Y :100mm,Z :200mm; Loading ability:≤200kg

Work Range

X:400mm,Y: 200mm,Z:700mm

Water Chiller

1P


1.5P

Small 3P


Big 3P

Power Supply

AC220V/50Hz-60Hz

AC380V/50Hz-60Hz


Details of Machine:
Touch Screen

Only four parameters need to set: Current, pulse, frequency and light (Spot size). With Chinese, English, Korea, Russian languages available for screen. On the monitor screen you can check the xenon lamp lighting times in real-time.

High Quality Microscope

With standard 10X high quality microscope. We can also customize the microscope with 12.5X, 16X, etc. It help you to observe the material welding position and welding situation very clearly.

Welding Head

The welding head with 360 degrees rotation, it can meet the requirements to weld different welding angles.

Laser Radiation Shield (Optional Parts)

It used to protect the workers eyes from hurting by laser radiation during the machine working.

Motorized Working Table

Electric moving with 8 directions. X axis moving stroke: 250mm; Y axis moving stroke:150mm; Z axis moving stroke:200mm; We can customized the working table for you to meet your special requirement.

Water Chiller

It has dual temperature and dual control system, which with good cooling effect and support long hours continuous working.

Rotary Axis ( Optional Parts)

If you need to weld round & irregular products, a rotary axis can help you to fix the products for better welding. We have different specifications available. For different size, you can feel free to ask me.

Colorful CCD (Optional Parts)

If you continuously work the machine for long hours and observe the microscope for a long time your eyes will feel tired, at this moment a CCD is very necessary. You can observe the welding status via CCD instead of microscope.

Magnetic Ball

( Optional Parts)

It's used to fix the small metal parts for convenient welding. Different specifications available.

Dust Extractor

( Optional Parts)

It's used to collect the dust & smoke while the machine is welding the materials.



Applicable Industry:
1. Widely applied in the fields of aeronautical and space, mechanism, electron, communication, dynamic,Chemical, automobile manufacture and other industries.
2. The welding of automobile spare parts, such as hydraulic pressure jib, gasoline cleaner, left gas sensor,Electromagnetic valve, and drive starting stator.
3. The close welding of lithium ion batteries, such as mobile phone batteries and power batteries.
4. In metallurgy industry, such as silicon steel plate welding.
5. The welding of engine and engine lamina in application military industry.
6. The precise spot welding of the electronic components and close welding of relay.
7. In electrical equipments industry, such as silicon steel sheet welding, the rotor of the air-conditioner Drive welding, and creep-age protection welding.
After-sales Service:
1) Free Pre-Sales Consulting / Free Sample Making
2) Strict Quality Control of Production
3) 5-7 Working Days Quick Delivery for Standard Machine
4) 1 Year Quality Guarantee
5) 24 hours Quick Feedback & After-Sales Service
6) Quick Back-up Parts Available & Technical Assistance
7) Free Online Training Service
8) Special Designing, Customized, OEM Order is accepted
Applicable Materials:
Materials that can be welded are extensive: cold work alloy steel, hot work alloy steel, nickel tool steel, steel alloy, high tenacity aluminum alloy, etc. Other metals like gold, silver, brass, aluminum-magnesium alloy, titanium, and platinum are also applicable.

Certificates: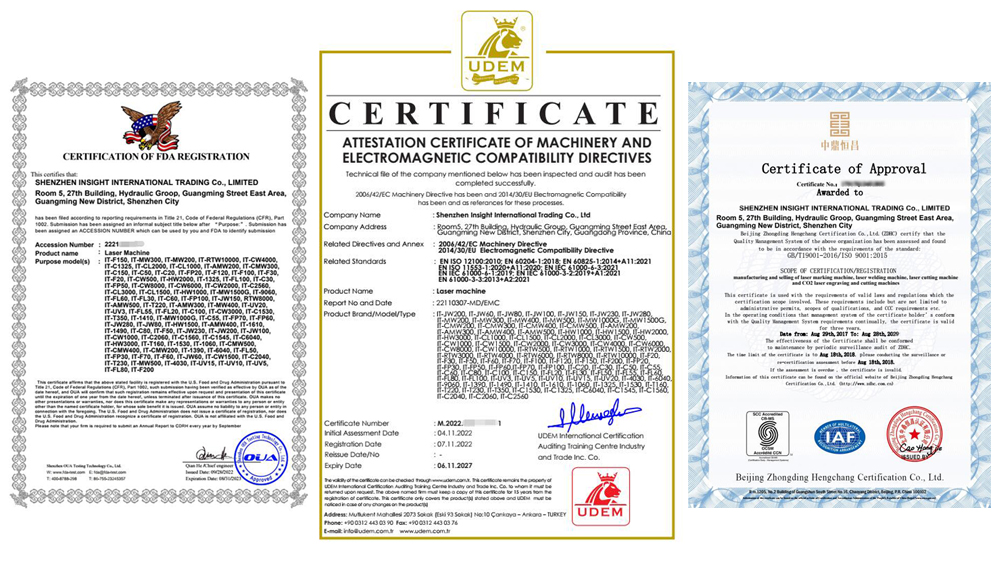 Samples: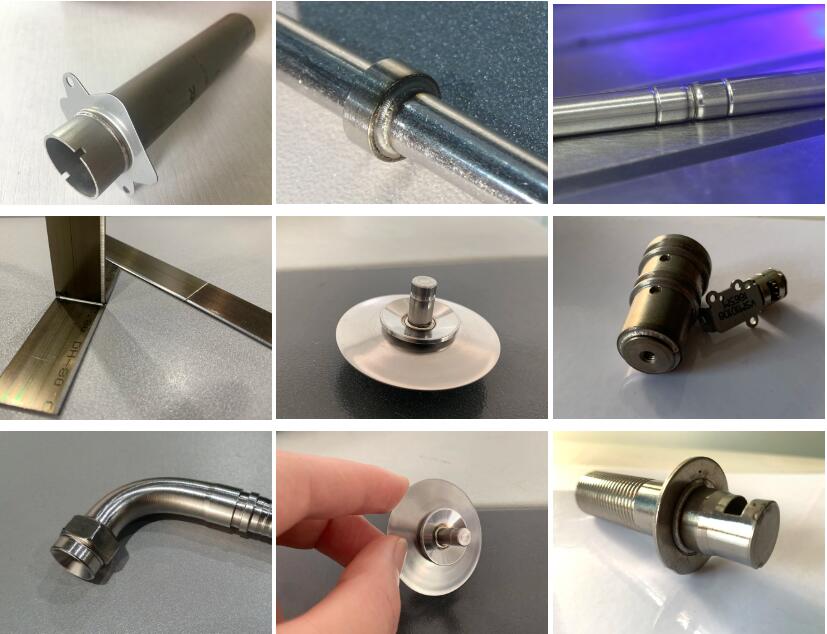 Packages & Delivery:
Machine delivery time: 7 working days.




The machine will packed with two wooden package.

Machine main part:

Length: 155cm, Width:84cm, Height: 135cm




Water chiller part:

Length: 140cm, Width: 60cm, Height: 117cm;




Total gross weight: 400Kg;

Total measurement: 2.75CBM

Transport Tracking: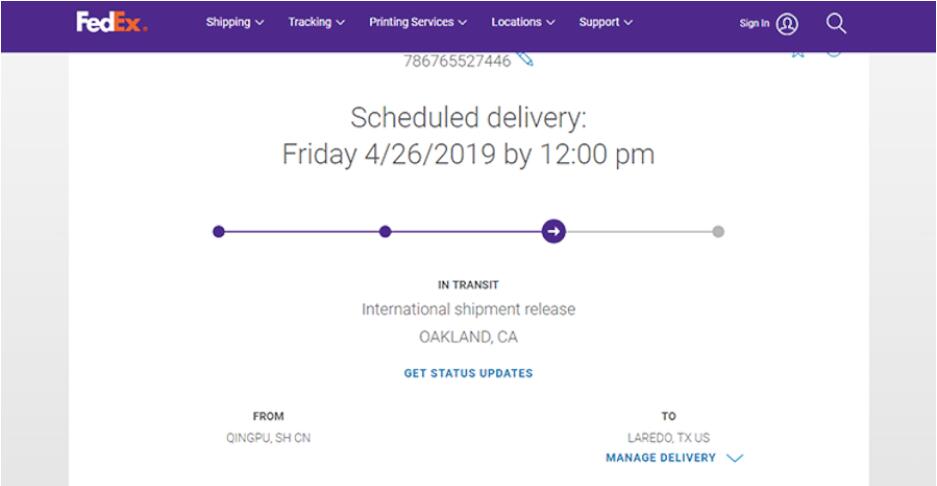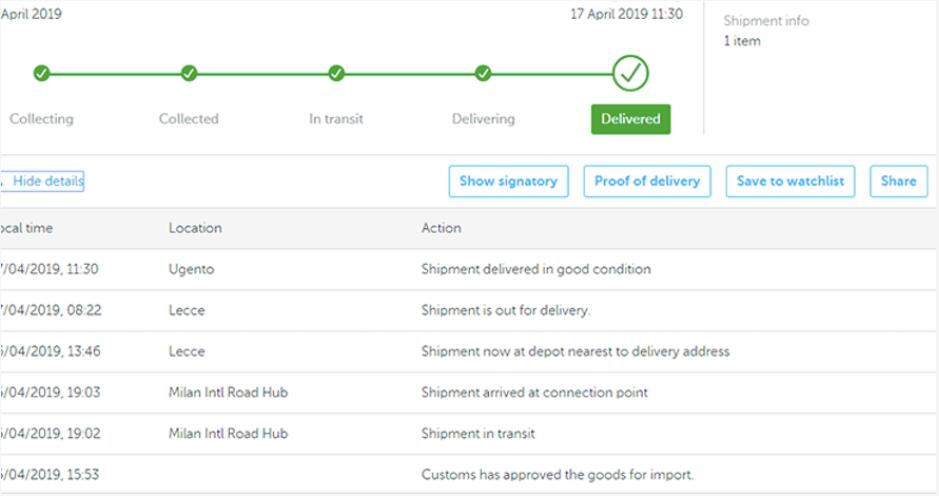 Customers' Feedback: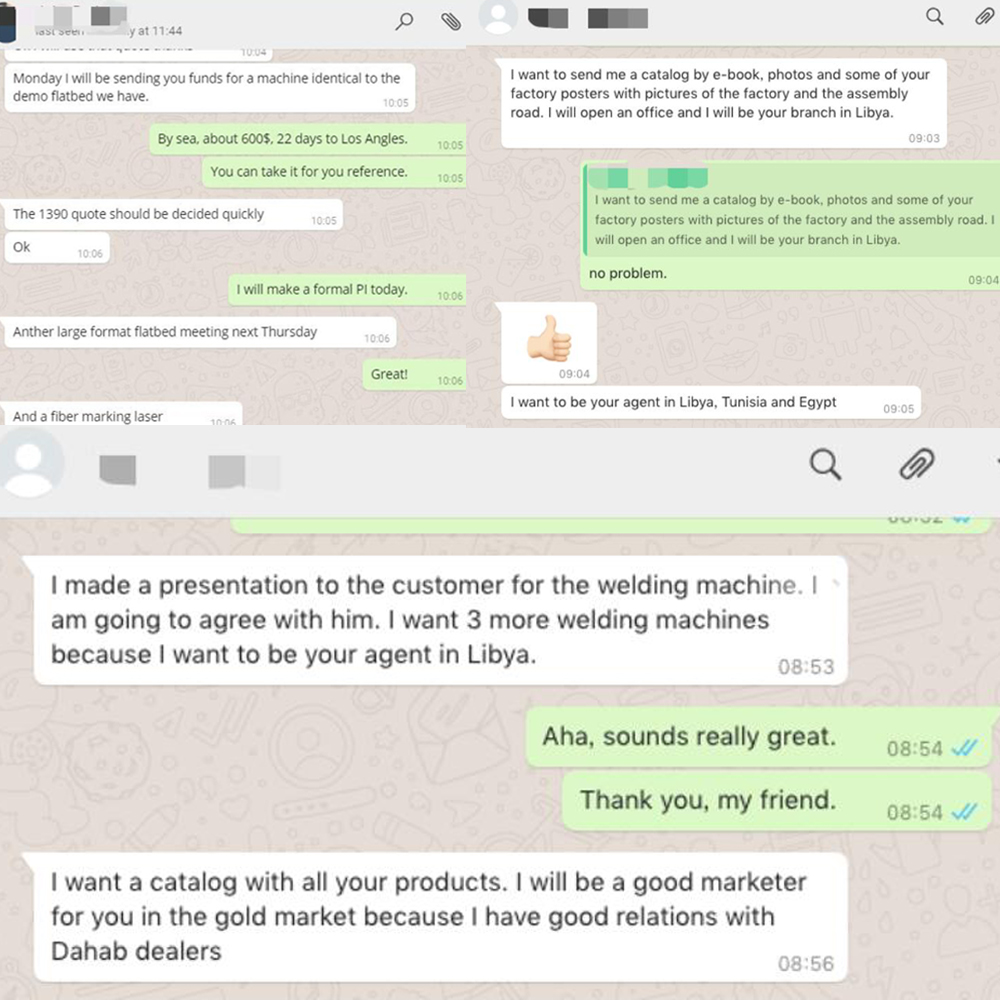 FAQ
Q1: Are you a factory or a trading company ?
A1: We are a trading company based in Hong Kong and have branch of factory in Shenzhen and we provide perfect OEM and after-sale service.
Q2: How was the machine guarantee?
A2: We offer you 12 months guarantee.
Q3: How can I use the machine, if I'm a new buyer?
A3: We will deliver English manual and video with the machine to you. If need our help, please contact us.
Q4: How do you control your quality?
A4: We'll test the machine before the shipment, and let it go through ever check the accuracy. Machines can not be dispatched until finished machine essential complicated test after running at least two days without stopping quality.
Q5: How can I know your machine is designed for my product?
A5: You can send us samples of your product and we test it on machine.